Determining Value: Factors that affect the value of your home in today's Market
Price
Price is the single most important factor getting your home sold!
Pricing your home properly from the beginning is an important factor in determining the length of time it will take to sell your home. Overpricing your home will result in few showings and ultimately could result in selling your home for less then possible. Reviewing the home marketing plan and the comparative market analysis will assist you in determining the best possible asking price.
Location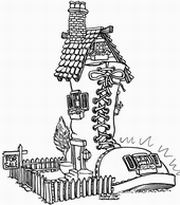 Location is the next most important factor in determining the value of your home. Even if your home is in the best location, the wrong price can stop the sale of your home in a timely fashion.
Competition
Prospective buyers compare your property and its features against other for sale properties to determine what the best value is for them.
Buyers will perceive value based upon properties that have sold or are available in the areas that they want to live.
Timing
Property values are affected by the current real estate market.
Sellers Market – More buyers shopping for a home then there are homes listed for sale. There is heavy competition from buyers to purchase a home. Inventory of available homes is low. Average time on market is under 45 days. Appreciation is strong and steady.
Neutral Market – The inventory of available homes is up. Buyers are still shopping for homes, however they have a choice of homes to buy & with little competition from other buyers. Prices are increasing slowly. Average time on market is in the 45 – 75 day range.
Buyers Market – Inventory of homes is way up. Average time on market is 75+ days. Home prices decrease.
As the real estate market cannot be manipulated, a flexible marketing plan should be utilized which takes into account the current market conditions, individual features of the property and future projections of where the market is going.
Condition
The condition of the property affects first the price, then the speed of the sale. First impressions count, as prospective buyers often make purchases based on emotions. Optimizing the physical appearance of your home will maximize the buyer's perception of value.
When selling, value is in the eye of the buyer. Creating value (the combination of price, condition and features of a property) is the first step to getting the highest price possible for your home. By creating value in your home you will create more interest from buyers, from buyer interest come offers, offers will allow negotiation of the highest price possible.
If you would like to talk to me about selling your home
call me directly at 760.476.9560 or email me via the contact tab.
What is my Home Worth