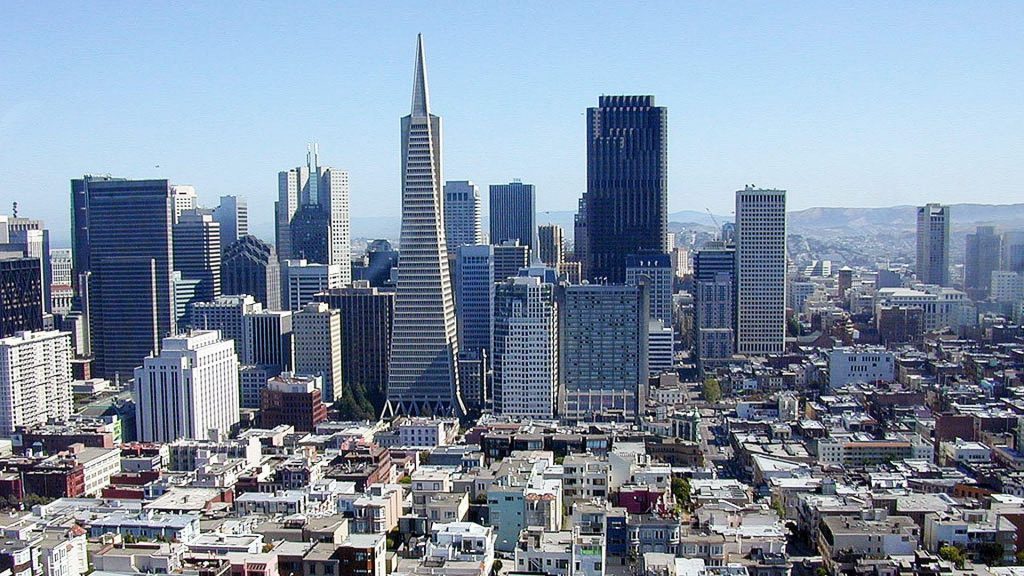 SAN FRANCISCO — The skyscraper came late to this city, a shipping and manufacturing hub for much of its existence. The wealthy roosted on the hills and the masses toiled on the flats and the docks. Everyone lived close to the ground in a setting renowned for its natural beauty.
Now the things being shipped are virtual, and vast amounts of office space are needed to design, build and market them. Salesforce, a company that did not exist 20 years ago, will take up residence on Jan. 8 in the new Salesforce Tower, which at 1,070 feet is the tallest office building west of the Mississippi.
In Silicon Valley, the office parks blend into the landscape. They might have made their workers exceedingly rich, they might have changed the world — whether for better or worse is currently up for debate — but there is nothing about them that says: We are a big deal.
Skyscrapers tell a different story. They are the pyramids of our civilization, permanent monuments of our existence. They show who is in charge and what they think about themselves. Salesforce Tower is breaking a San Francisco height record that stood for nearly half a century.
"A ceiling has been breached," said Alison Isenberg, a professor of urban history at Princeton University. "Now the discussion becomes is this just a building that is taller than the ones we already had, or does it raise new questions about the nature of the city?"