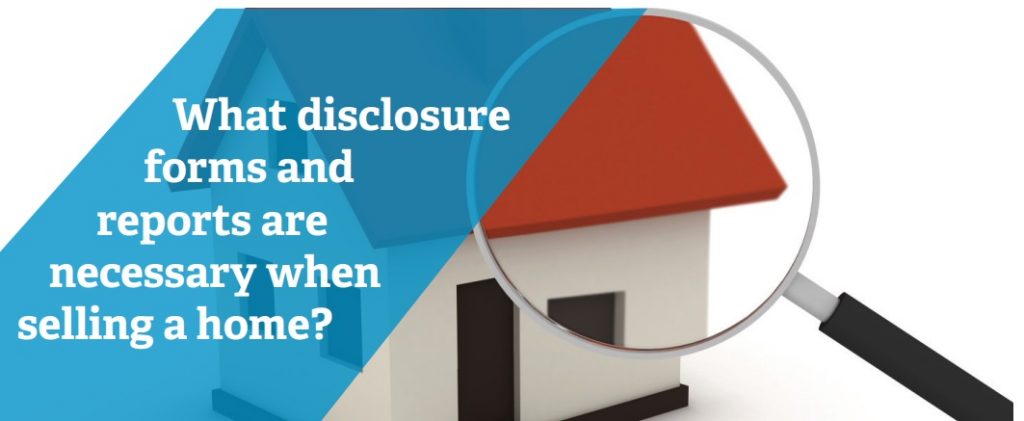 A: Sellers, through various forms and reports, disclose any conditions known to them which might negatively affect the value and desirability of the property for a prospective buyer.

Mandated property disclosures include:
The Transfer Disclosure Statement (TDS): As the seller of a one-to-four unit residential property, you are required to furnish prospective buyers with a TDS setting forth the physical conditions and any other value-affecting facts regarding the property, its improvements and its surrounding area. The TDS is handed to prospective buyers as soon as practicable (ASAP) — when negotiations to purchase your property commence.
The Natural Hazard Disclosure (NHD) Statement:The NHD statement is a mandated form prepared by a third-party NHD expert used by you and your agent to disclose public-ably available natural hazard information such as potential flooding, fire hazards and earthquake fault zones.
The Lead-Based Paint (LBP) disclosure: The federal LBP disclosure form is required for all pre-1978 residential construction. LBP disclosure rules set forth the requirements for you to disclose any known LBP hazards and the buyer's right to investigate them.
You may obtain additional reports to best disclose your property's conditions to a prospective buyer. These reports, which your seller's agent will advise you about, provide additional information to include in the TDS:
The Home Inspection Report (HIR): A home inspectorconducts a physical examination of your property to determine the condition of its components and systems. On completion of their examination, they hand you an HIR on their observations and findings. In turn, you use the HIR to prepare your TDS, and then attach it to the TDS to avoid claims of misrepresentation against you and your agent.
A Structural Pest Control (SPC) report: A report disclosing the existence of termites or structural damage due to a termite or fungal infestation.
Whether you or the buyer will pay for corrective actions and repairs outlined in the SPC report is negotiated between you and the buyer in the purchase agreement.
A neighborhood security disclosure: A form disclosing the known security conditions or criminal activity affecting the property and its surrounding area.
Further, your duty to disclose your knowledge about adverse conditions cannot be waived by your placing an "as-is" disclaimer in the purchase agreement.

Property cannot be sold "as is" without disclosure. Note: you and your agent are both liable for monetary losses in pricing or costs incurred by the buyer due to the failure to disclose defects you or your agent knew or should have known existed when you entered into the purchase agreement.