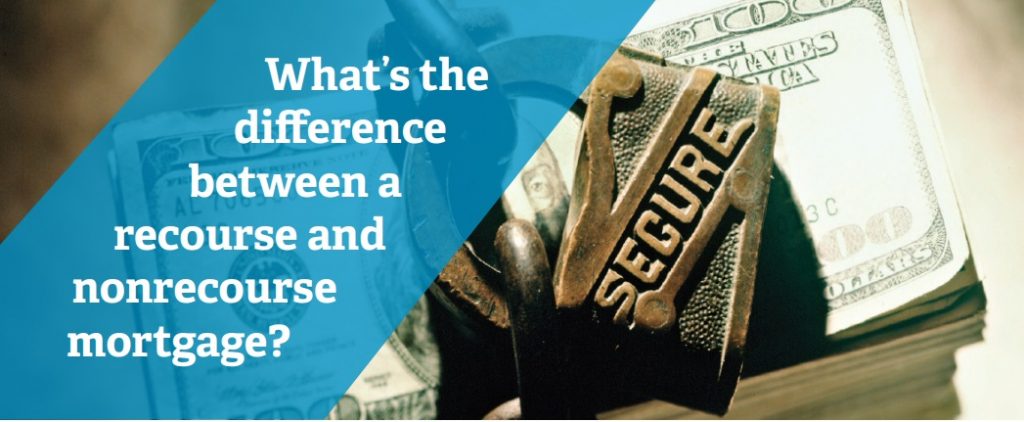 A: Mortgage lenders are limited in their ability to recover losses incurred when the value of the property securing the mortgage is insufficient to satisfy the mortgage debt.

On any default, the lender must first foreclose and sell the property to determine their loss on the mortgage. The lender's ability to collect their loss from the owner depends on the type of debt the mortgage represents.

One type of debt called a nonrecourse mortgage, also known as purchase-money debt or anti-deficiency debt, includes:
Purchase-assist financing by a lender on a one to four unit residential property to be occupied by the buyer;
Carryback mortgages evidencing the installment sale of any type of property; and
Refinanced purchase-money mortgages, to the extent the funding is applied to pay off the replaced purchase-money mortgage.
When a lender forecloses on a nonrecourse mortgage by either a trustee's sale or a judicial sale, the lender is barred from obtaining a deficiency judgment in any amount.

Thus, when the value of the secured real estate becomes inadequate to fully satisfy the debt, a condition called negative equity, the risk of loss shifts
from the owner to the lender.

A nonrecourse mortgage retains it nonrecourse status for the life of the mortgage unless it is:
Subordinated to a construction loan; or
Secured by other property, in whole or in part.
The other type of mortgage called recourse debt is any debt not classified as nonrecourse debt. When the lender on a recourse mortgage forecloses by a trustee's sale, the lender may not pursue the homeowner for a loss due to a deficiency in the value of the secured property. However, the lender may only recover a deficiency when they complete a judicial foreclosure
sale of the property, if:
The court-appraised value of the property at the time of the judicial foreclosure sale is less than the debt; and
The bid at the judicial foreclosure sale is for less than the debt.