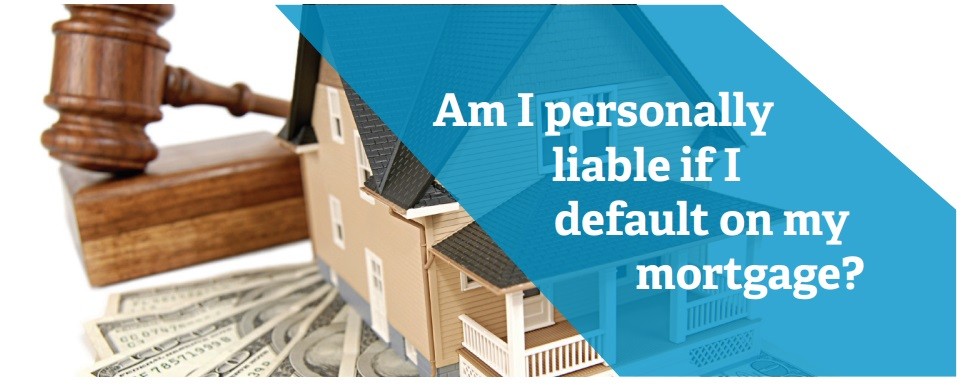 A: The primary source of a mortgage lender's recovery in the event the property owner defaults is the real estate held as collateral, not the owner personally.
To satisfy an unpaid mortgage debt, the lender is forced to first sell the secured property by completing one of two types of foreclosure sales to satisfy the amounts owed:
a judicial foreclosure; or
a nonjudicial foreclosure.
Occasionally, the fair market value (FMV) of the property is insufficient to satisfy the debt through bidding at the foreclosure sale. If the high bid is less than the debt owed on the mortgage, the lender suffers a loss, called a deficiency. However, to collect on a deficiency, the mortgage lender is very limited in California. The most common type of foreclosure action in California is nonjudicial. When a lender completes a nonjudicial foreclosure sale though a trustee's sale, they are barred from recovering their loss on the mortgage, except for intentional waste to the secured property.
Further, California has established anti-deficiency laws which bar lenders from collecting losses due to any type of foreclosure sale on a non-recourse debt, also called purchase-money debt.
Nonrecourse debt includes:
Purchase-assist financing secured by a one-to-four unit residential property occupied by the buyer;
Carryback seller financing evidencing the installment sale of any type of property which becomes the sole security for the debt; and
Refinanced purchase-money mortgages, to the extent the funding is applied to discharge the purchase-money mortgage (including fees and costs associated with the refinance transaction).
Every other type of mortgage is a recourse debt. The homeowner with a recourse mortgage is personally responsible for the payment of the debt. Recourse debt includes:
Business-purpose mortgages secured by any type of property; and
All mortgages secured by a:
Second home;
Property containing five or more residential units;
Commercial property; and
One-to-four unit, owner-occupied residence when the mortgage is a home equity line of credit (HELOC) to the extent funds were advanced for purposes other than the purchase, construction or remodel of the property.
When a recourse second mortgage is wiped out by the foreclosure sale of a first mortgage holder, the wiped-out lender may pursue a money judgement against the property owner to recover the debt.
The exception: mortgages insured by the Federal Housing Administration (FHA) and Department of Veterans Affairs (VA) are subject to government recovery of these unpaid mortgage debts and have recourse against the homeowner. However, the FHA and VA rarely pursue deficiency judgments, though they have legal authority to do so.