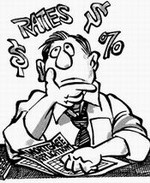 VA loans are becoming increasingly attractive home financing options for military borrowers faced with tough credit and down payment requirements. These flexible loans, which come with some significant financial benefits, are at an all-time high in terms of average loan amount and guaranty amount.
More than 740,000 military borrowers obtained a VA-backed loan in 2017, and the program's growth is likely to continue in the year ahead. But as with any mortgage product, it can't be all smiles and sunshine. Both VA loan pros and cons are a part of the game. Let's take a step back and look at some of each.
If you haven't gotten started on your VA home loan application, talk to Veterans United today. We'll walk you through the process.
VA Loan Pros
Here are some of the major advantages of the VA home loan program:
No down payment: This is such a significant benefit. Qualified borrowers in most parts of the country can purchase homes worth up to $690,000 without making a down payment. FHA loans typically require a 3.5 percent minimum down payment, and for many conventional loans it's a 5 percent minimum. On a $500,000 home purchase, that's a $17,500 down payment for FHA and a $25,000 for conventional.
No private mortgage insurance (PMI): This is required for conventional borrowers who can't put down at least 20 percent. FHA borrowers have a couple forms of mortgage insurance, one that's paid up front at the time of purchase and another that's paid monthly. PMI typically disappears once you have about 20 percent equity in your home. There is no PMI on a VA loan.
Higher allowable DTI ratio: Lenders will look at the ratio of your total monthly income to your total monthly expenses. The VA typically wants to see a debt-to-income ratio of 41 percent or less. That benchmark is higher than what you would see on conventional and even FHA loans. And it's possible for qualified borrowers with a DTI ratio greater than 41 percent to still secure VA financing.
No prepayment penalty: You can pay off your VA loan early with no fear of getting hit with any prepayment penalties.
Refinance options: The VA home loan program has a pair of refinance loans that can help qualified buyers lower their monthly payments or get cash back from their equity. The Streamline refinance, also known as the Interest Rate Reduction Refinance Loan (IRRRL), is for homeowners with existing VA loans. The VA Cash-Out Refinance allows VA and non-VA homeowners to refinance and get cash at closing to pay down debt or take care of other needs.
Flexibility with bankruptcy and foreclosure: Some borrowers who qualify can be eligible for a VA home loan two years after a bankruptcy or foreclosure. The wait can be much longer for different loan types.
VA Loan Cons
Now here are some of the potential drawbacks of the VA loan:
VA Funding Fee: All VA loans come with a mandatory VA Funding Fee charged by the VA. This fee goes directly to the agency and helps keep the VA home loan program running for future generations. It's a cost you can finance into the loan, and borrowers with service-connected disabilities are exempt from paying the fee. But this isn't something you'll pay on a conventional loan or FHA loan. You can learn more about how much the VA Funding Fee is, who pays what and who is eligible for a refund.
They're intended for primary residences: This isn't a loan program you can use to purchase a second home or an investment property.
Sellers aren't always on board: Some home sellers aren't open to receiving offers from VA borrowers. A lot of this undoubtedly has to do with some of the myths and misconceptions surrounding VA loans.