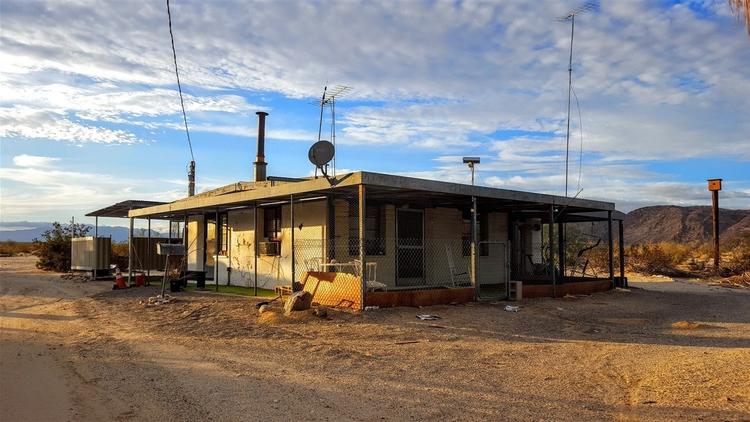 Beauty is in the eye of the beholder for some of the cheapest homes to sell in 2018. In a year when San Diego County's median home price hit its highest point in history — $583,000 in August — a few buyers were able to nab properties that were far less expensive but not without some disadvantages, like remote locations or plenty of deferred maintenance.
Many of the homes could just be tear-downs that will make way for a new home on the site, or a second property for someone to get away to on the weekends.
7555 Broken Cinch Trl, Julian — $90,000 (Tie)
This one-bedroom, one-bath home was advertised as a "diamond in the rough" west of Anza Borrego Desert State Park. The home is only 480 square feet, but the property is two acres and completely surrounded by a fence.
While it is far away from job centers, like many homes on this list, it might be a quicker drive than from other desert homes. It would take roughly one hour and 40 minutes to get to downtown San Diego and an hour and 20 minutes to Escondido.
A selling point of the property is it is surrounded by park land that can't be developed, allowing for amazing views and wildflowers in the spring. The home was built in 1982, making it one of the newer desert homes on our list. It was originally listed for $110,000 in April, before selling about a month later.
Listing agent Mary Watkins said the previous owner worked at the park but had to move closer to the coast for health reasons. She said the new owner planned to use the property as a getaway. "It wasn't the best property I've ever done," she said. "But, it was a good value for what they paid for it."
Read the rest HERE